Duck Dynasty features a number of things that run against the grain of popular culture. They're a strong family that runs their own business, which is based on their patriarch's invention. They go to church. They don't engage in microwave marriages to pop stars. Their daughters aren't famous for sex tapes or appearances in men's magazines. They hunt. With guns.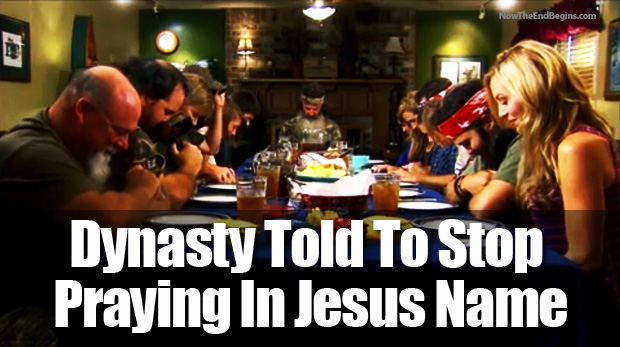 CLICK IMAGE TO WATCH VIDEO NOW
They also pray, and according to two of the show's stars, Phil and Willie Robertson, the prayers caused some problems with the producers.

When the producers of Duck Dynasty asked the stars to stop saying "in Jesus' name" during prayers because it might offend Muslims, Phil Robertson stood his ground and gave an eye-opening response.
"So they would just have me saying, 'Thank you Lord for the food, thank you for loving us. Amen.' So I said, 'Why would you cut out 'In Jesus' name?' They said, 'Well those editors are probably doing that. They just think that they don't want to offend some of the Muslims or something.'" source – PJ Media.