Take a look at these photos of a bizarre shape hovering in the sky in broad daylight over the lush green fields of a wind farm in Devon.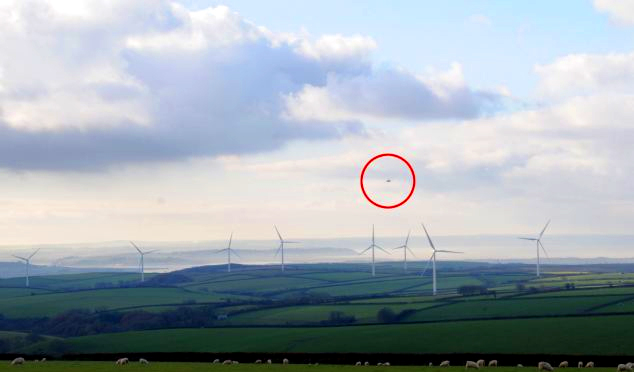 CLICK IMAGE TO WATCH THE AMAZING VIDEO NOW
The images show what appears to be a UFO floating above turbines at Fullabrook wind farm.
The mysterious object – which is grey in colour, quite large and oval-shaped – was unintentionally captured by a professional 

photographer. He had been taking pictures of the wind farm, which lies between Barnstaple and Ilfracombe, last Saturday. However, when he later examined his footage, he realised he had captured the unidentified shape hovering in the sky.